國際事務室暨GMBA辦公室
撰文者/Jacqueline 張凱玲
This Pre-Departure Information session aims to provide information on the student exchange program from what student life is like outside of Taiwan to the things they will need to prepare for the exchange. The event started with an opening remark from the CoM exchange program coordinator, Ms. Cola Sung.  It was then followed by a sharing session by students who went on an exchange program to many different countries last year (2021).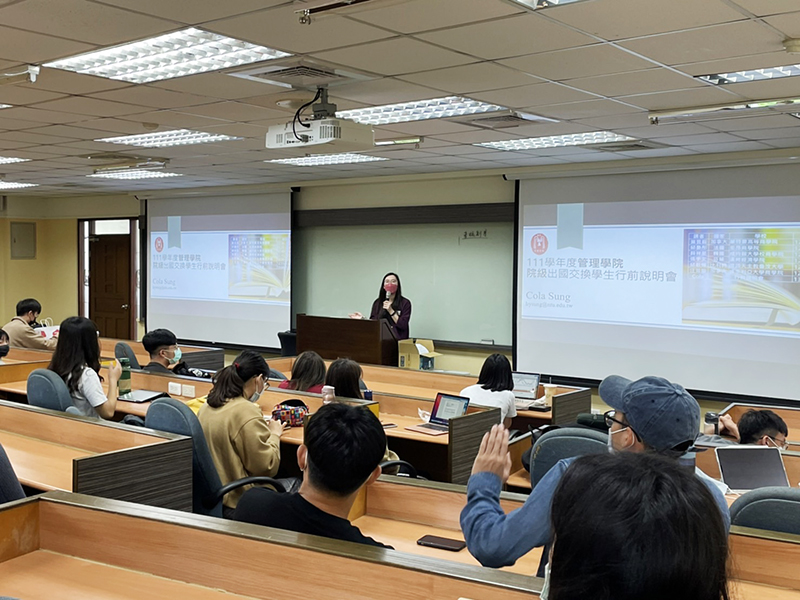 The sharing session was first opened by 葉昱辰, who went to HEC Montreal. He spoke about the pandemic situation in Canada and how to deal with cultural differences. His advice to future exchange students was to be open-minded. Next, 邱晏彤 shared her experience at Emlyon Business School. Her sharing was focused on the things to prepare before going on exchange, such as documents and accommodation. She also shared some useful tips and tricks she picked up during her time there. Other than that, 邱晏彤 gave recommendations for students who will be going to France for exchange. The next talk came from 薛祥呈, who went to Sungkyunkwan University in South Korea. In his talk, he shared about the beautiful university and recommended some tourist attractions there.
張宇文, a 4th year student from the Department of Business Administration shares his experience during his time in Hanken School of Economics, Finland. He talked about the ups and downs of going on exchange and how to overcome them. The next talk was by a former KU Leuven exchange student, 邱敬媛. She spoke about the student life there and mentioned some places to visit during your time in Belgium. The last sharing session was by 汪昱璇, who shared her experience at the University of Victoria, Canada. She shared about what to prepare, what to expect, her travel experiences, and UVic's "food bank".
Finally, Ms. Cola Sung of Office of International Affairs explained about the rules and regulations of the exchange program and proceeded with a Q&A session for students to ask any questions they have. The event was wrapped up with a closing statement and a wish of good luck.
This event has been helpful to students who will be going on exchange in the upcoming semester. The biggest takeaway was to step out of our comfort zone, explore new things and just enjoy the journey!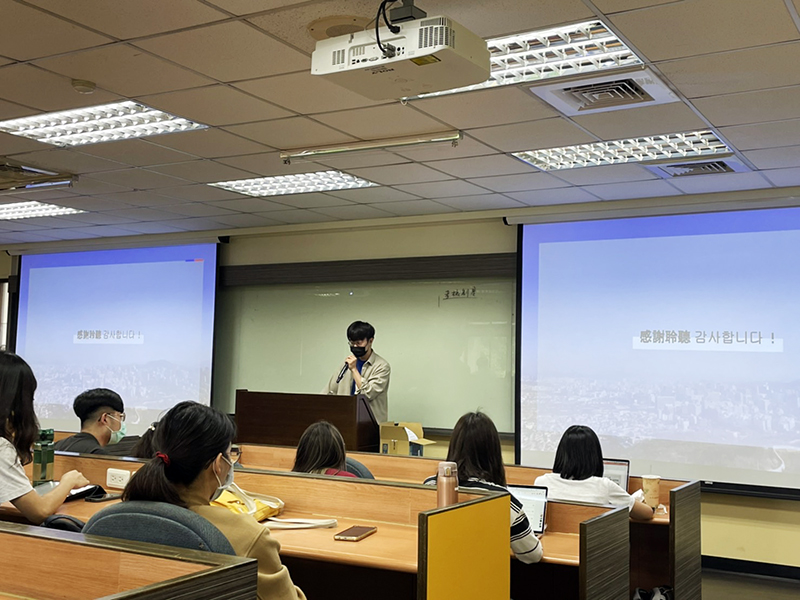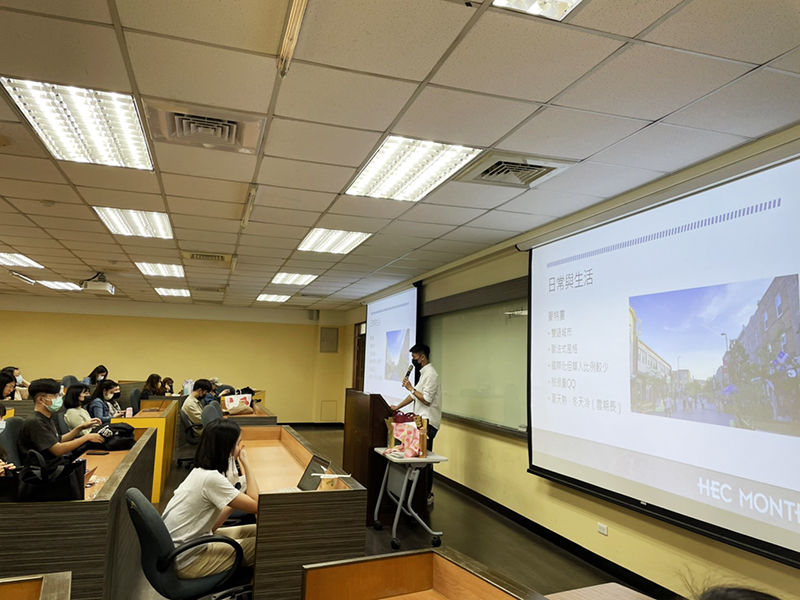 https://newsletter.management.ntu.edu.tw/wp-content/uploads/2022/05/C-10.jpg
620
800
zpchang
/wp-content/uploads/2021/05/FA-0526.png
zpchang
2022-05-12 15:26:46
2022-05-12 15:26:46
Outgoing Student Exchange Program Pre-Departure Information Session